View Full Changelog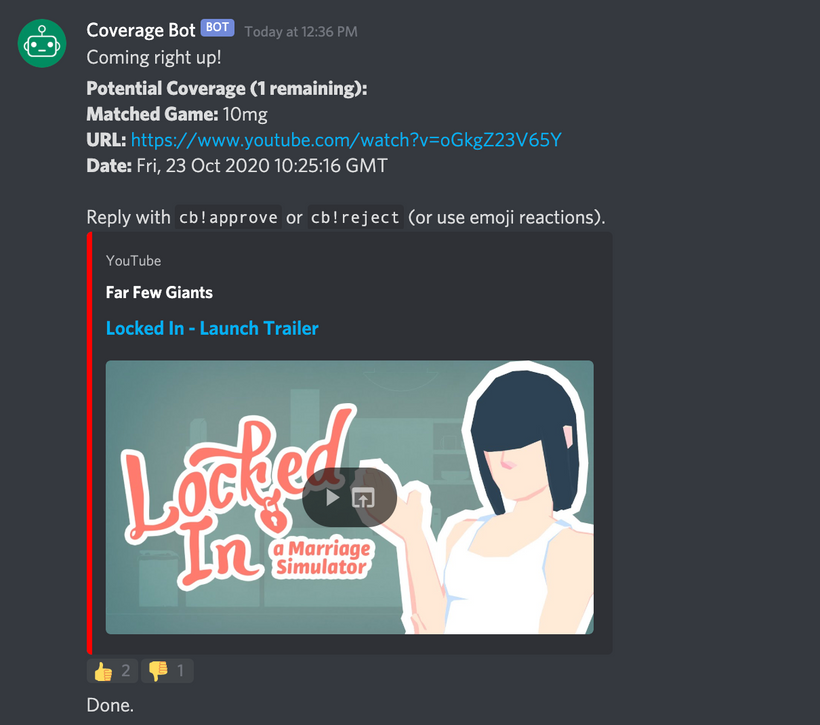 Emoji Reacts & Twitch Clips
We gathered feedback from initial users through conversations on Discord.
One thing that came up multiple times was that it was a bad user experience to type `cb!approve` and `cb!reject` for each item in the coverage queue. We noted that other bots often used Emoji Reacts to perform user actions, so, we did the same! A simple thumbs up and down worked a charm!
The second piece of feedback was to have the bot look at Twitch data. So, we updated the tool to look at Saved Clips & Videos too - huzzah!