View Full Changelog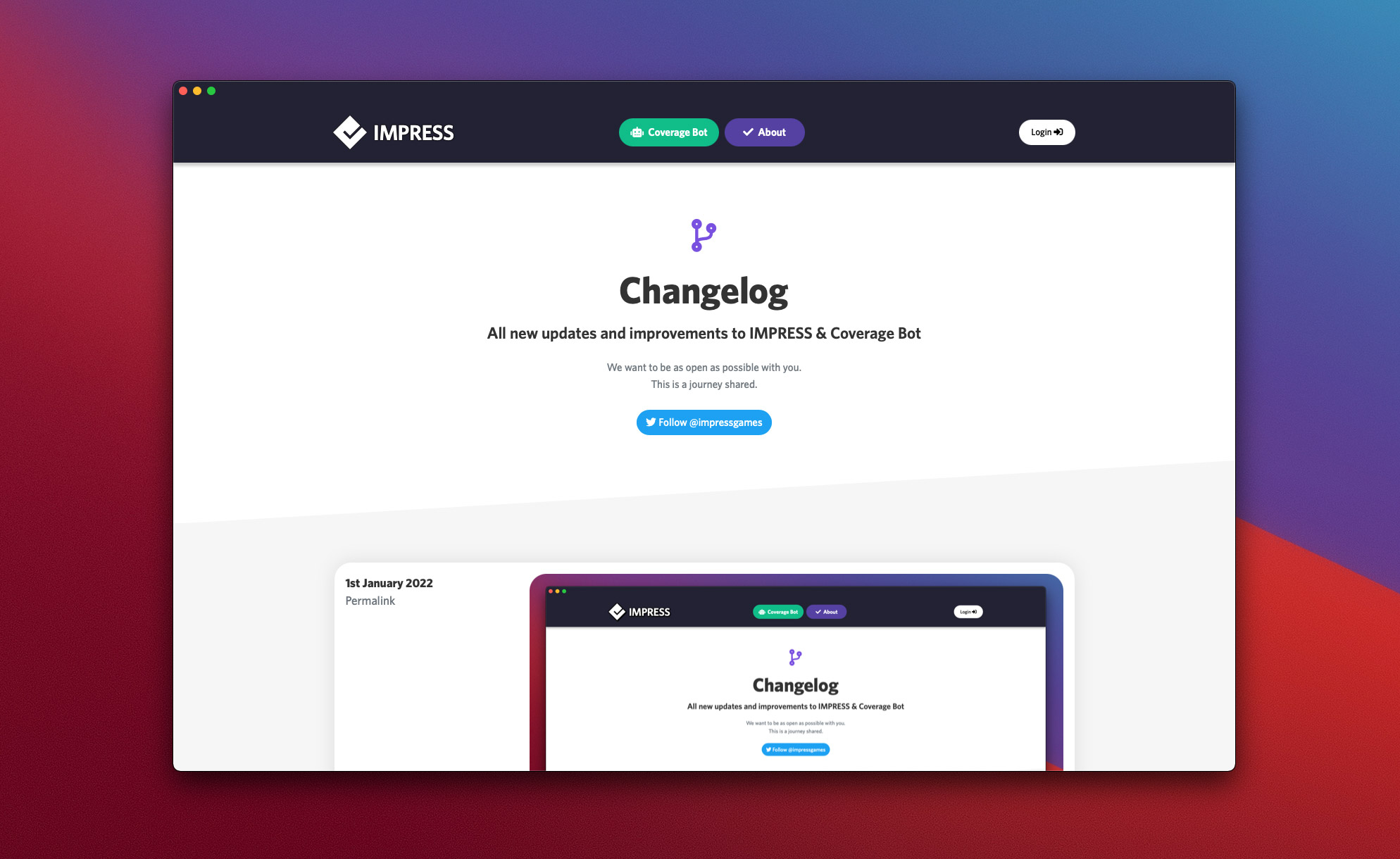 New Changelog
We're kicking the year off by publishing our recent changes in this brand new changelog!
Development has been fast and loose lately, and updates have not been fully communicated outside of private chats in the Community Discord. Therefore, this changelog is a way of formalising and standardising our communication around updates and deployments - we'll also be posting to socials, of course.
As a bonus, we've also added a little pre-2021 background history, or - if you will - our 'origin story'!
Let us know what you think - and Happy New Year!
- Ashley