View Full Changelog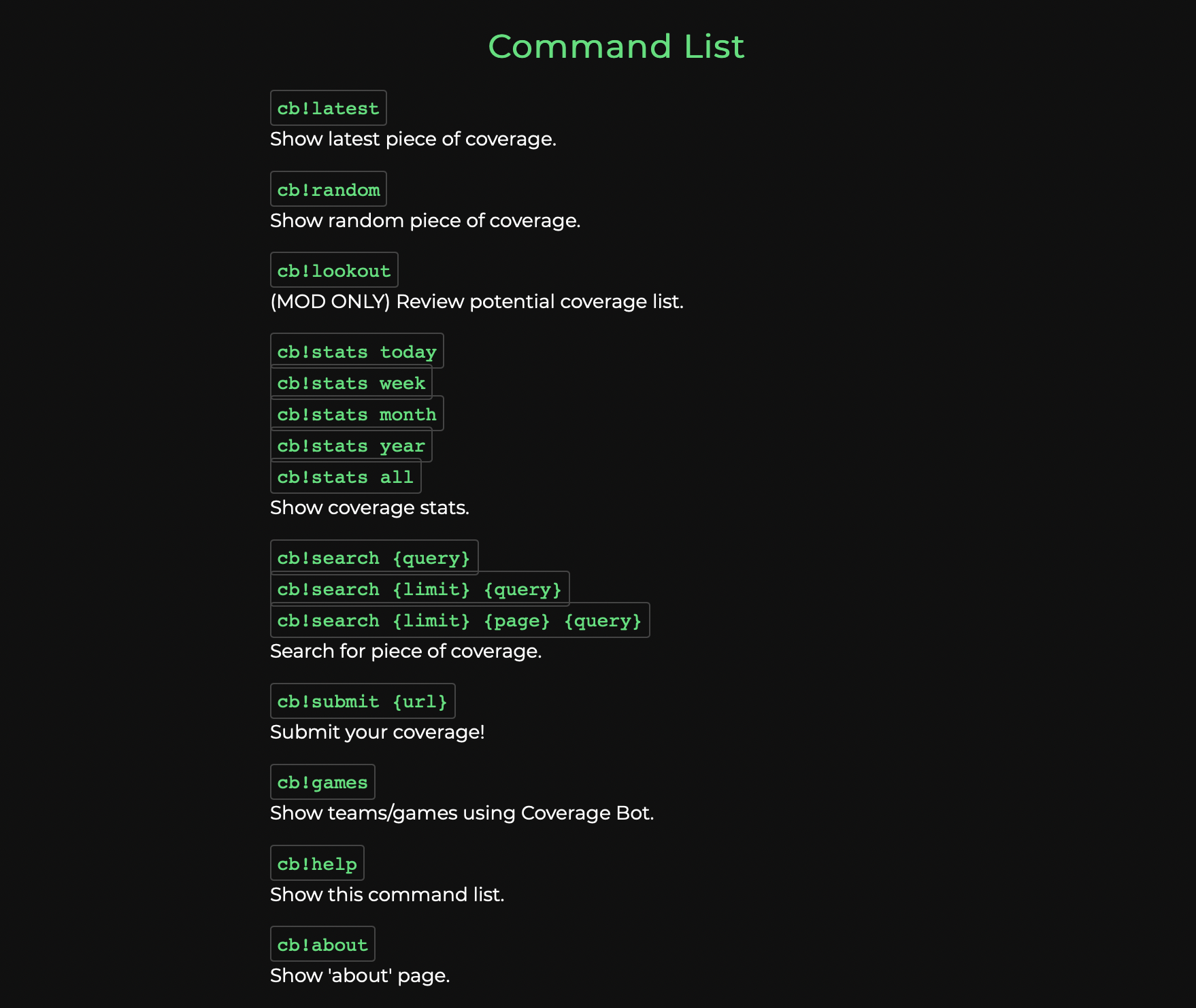 New Command List
We added a number of commands to give users advanced access to their Coverage data through the bot.
Users could now query to see their aggregate stats across their YouTube coverage (total views, likes & comments), as well as see their 'potential' coverage matches and approve and reject them.
A few utility commands were also added - to show latest coverage (`cb!latest`), a random piece of coverage (`cb!random`), and to search their coverage (`cb!search`).
Initial user feedback was very positive!