View Full Changelog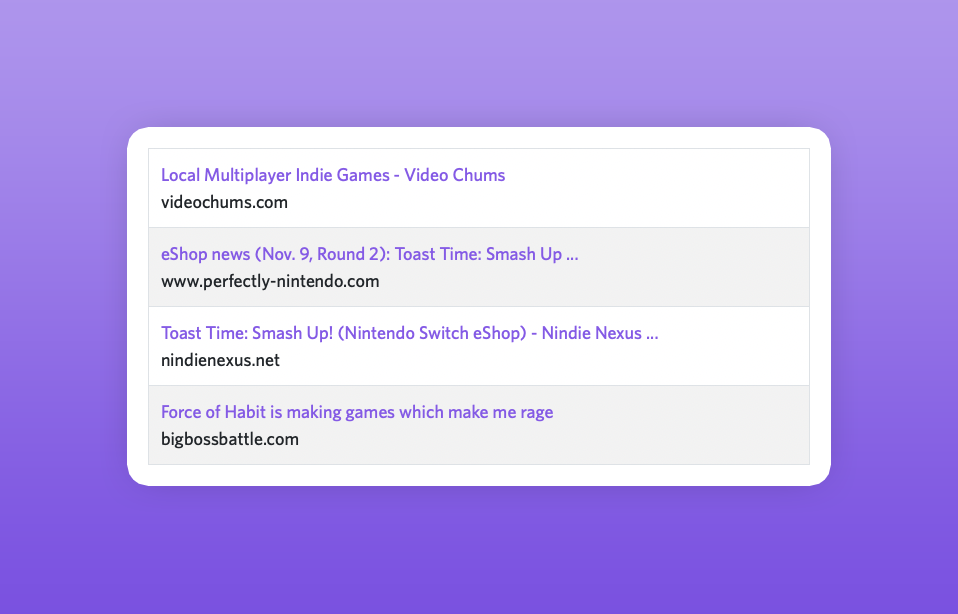 New Web Tracker
Hello! As hinted at in the last changelog update, today we deploy a brand new Web tracker for your video games!
The web monitoring service had to be completely overhauled to make way for this. It's a dramatic upgrade!
The new system can now find coverage – articles, announcements and reviews – that happened in the past! Previous to this, it could only find coverage as it happened, live, before it dropped off home pages and live feeds.
We are now tracking around 500 games news websites, and this number will steadily increase over time, as the tool also now bubbles new sites into the index. It's pretty excellent!
If you still find something it misses? You can submit it manually and it'll get plonked in.
What do you think? Let's keep in touch in Discord!
- Ashley