View Full Changelog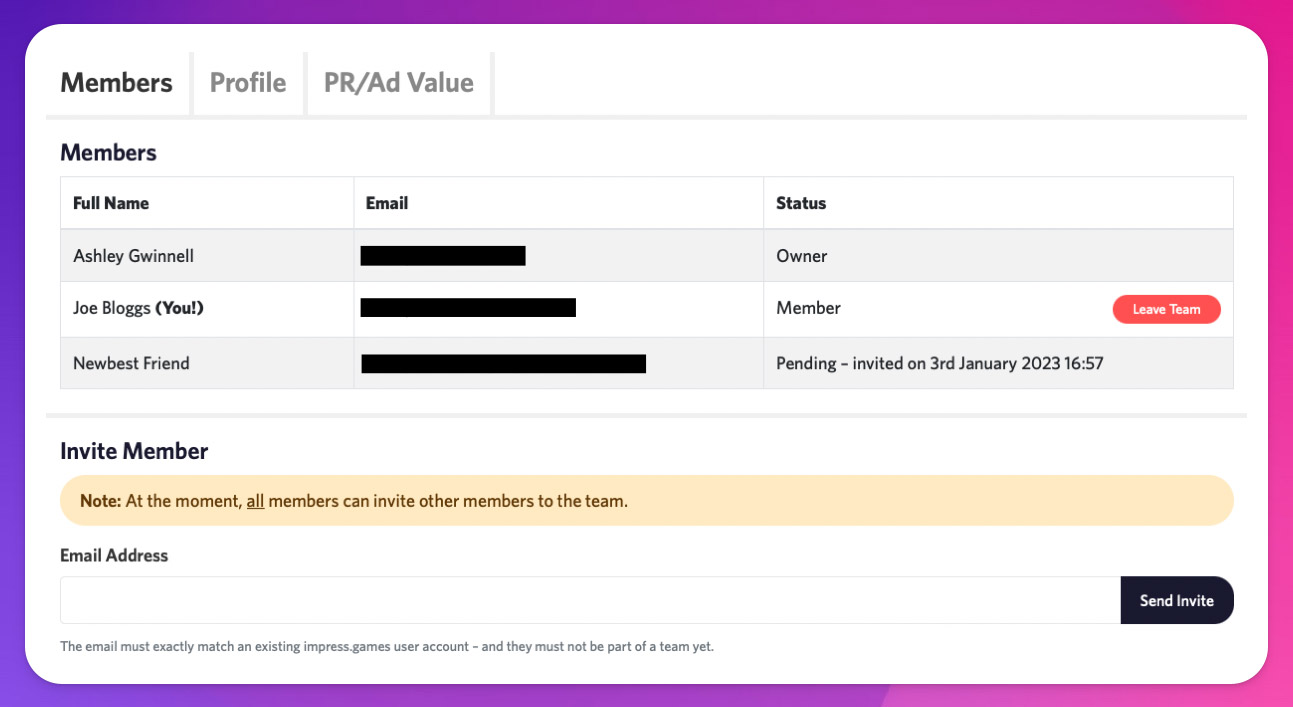 Team Invites
Happy New Year! 🎉
During Q4 2022, a few bigger customers signed up to use Coverage Bot or Press Kitty, and they all had the same problem: having to ask us to add their staff members to their accounts...
To improve customer autonomy and reduce support, today we are introducing Team Invites! Yes! We have renamed companies into teams. It's just more appropriate terminology!
With Team Invites, you are now able to add additional users access to your account data.
Team members can do all of the same things you can do: add & remove games, add & remove subscriptions, edit your press kits, generate coverage reports and even add other new team members!
With that front of mind, please only invite members you completely trust!
We will work on a permissions system in the future, as well as multi-team access, but for now it is not deemed urgent. If you need to be part of multiple teams, or need to delete your team, please contact support and let us know your use case.
That's all for now!
All the best
- Ashley