View Full Changelog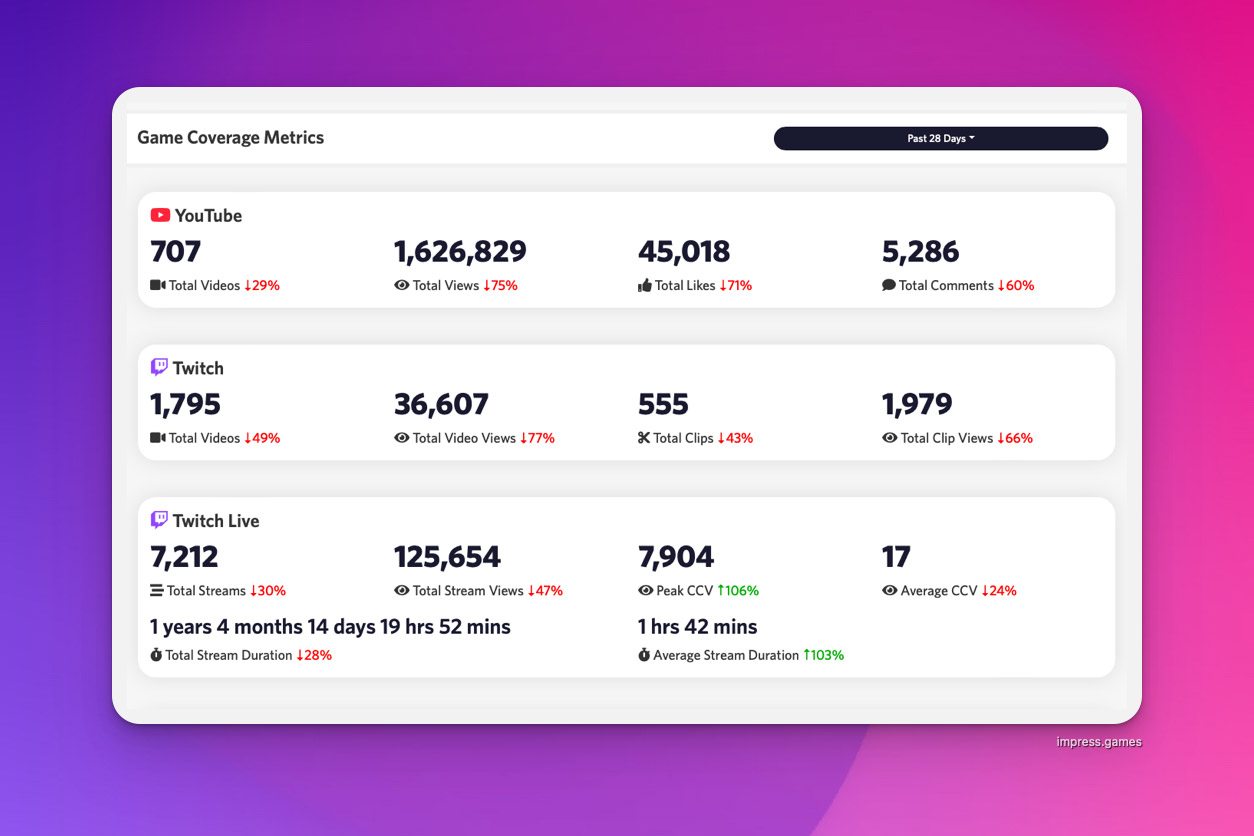 Coverage Bot – Rolling Metrics & Twitch Streams
Hey! Your favourite games marketing and insights dashboard (yes) now includes rolling metrics! Simply select a time range and see how your marketing efforts are changing week-to-week or month-to-month... or any time period!
It also now includes metrics for your Twitch streams rather than just the Clips/Videos.
What's your average stream length and CCV? (How you doin'?) Share your benchmarks over on or Discord.
Let me know if you need any more data made available and easy to digest. I take all your suggestions on board. Thanks to Jacob from Ghost Ship Games for this one. 🙂
Cheers,
- Ashley