View Full Changelog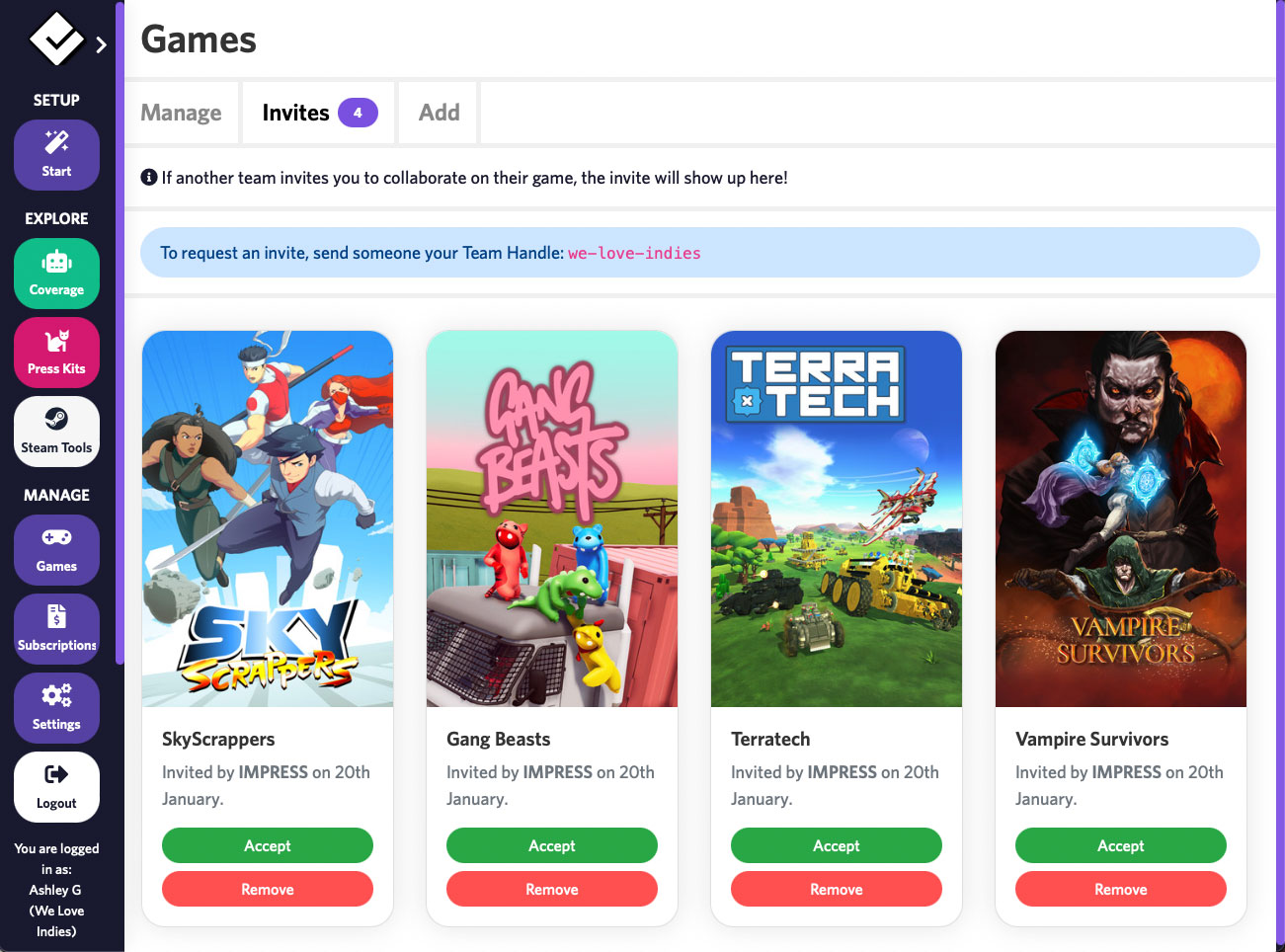 Game Title Collaborators
A part of our mission to empower independent games is to see more open communication and collaboration between indie developers, publishers and marketing/pr agencies.
With Coverage Bot's reporting tool, publishers and agencies can now clearly communicate the value of their marketing work, and developers are now more 'in the loop' than ever in that regard.
But – you guessed it – we wanted to go further.
So, much like Team Invites before this, we are building more collaboration tools into the core IMPRESS platform... From today, teams can invite other teams to collaborate on their game titles!
Whether, as an agency, that's you wanting to delegate your coverage monitoring queue to a developer, or as an indie, having your publisher edit your press kit content, it's all possible! Giving collaborator access let's another team do anything that you can do to your game data – with the exception of deleting it, of course!
In the future, we will look to add more granular access levels. If you're looking to grant access to limited features/actions, please let us know your circumstances and we'll see what we can do.
All the best, and happy collaborating! 👥 🎉
- Ashley